Saturday, January 3, 2009
Cover Craziness @ 5:44 PM
Alright guys, I saw this on Hope's Bookshelf, and I thought it was an AMAZING idea. Hope is definitely right, we do judge books by their cover, whether we try to or not. I decided to start doing this on my blog.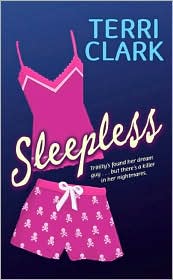 First, Sleepless by Terri Clark. This sounds cheesy, but I love the pajamas, and from what I've heard about the b
ook, if you've stereotyped this book as a cheesy romance, it's definitely the opposite. I think that this book cover makes a good point. We do judge books by their cover, and if we did it with this book, we would never find out how good this book really is.
Frenemies by Alexa Young. I like this book cover because it compliments the book and its synopsis nicely. This book is about two friends that are growing apart, and theres a seperation in their two pictures.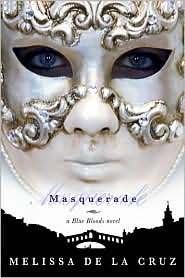 Masquerade (Blue Bloods #3) by Melissa de La Cruz. I've wanted to read this series for the longest time, and I just love that it's mostly black and white except for the blue eyes. I have always wanted a color filter on my digital camera, and I just love the effect it gives the cover of the book!
That's it for the first post. Enjoy!
P.S. This "Cover Craziness" idea was completely Hope's. I have no intent of stealing it at any rate. I just thought that it would be right to give credit where credit is due.